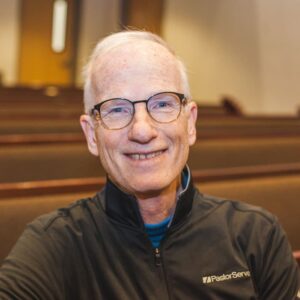 Affiliate Coach - Midwest Region
Dan brings to the PastorServe team more than 25 years of pastoral experience as well as several years teaching in an urban core middle school. He has a deep desire to see the church flourish, and believes that the health of the pastor is related to the health of the church, and vice versa!
One of his greatest joys is helping people learn to honor God and be effective in their area of ministry. Dan is a graduate of the University of Nebraska, has a Master of Divinity from Covenant Seminary, and a Masters of Education from Pittsburgh State University. Dan and his wife, Jane, live in Roeland Park, Kansas.