This is a heart-wrenching letter to write
October 2019
Not many letters I share with our partners are heartbreaking. But sadly, this is a heart-wrenching letter to write. You may not be aware, but Kansas recently lost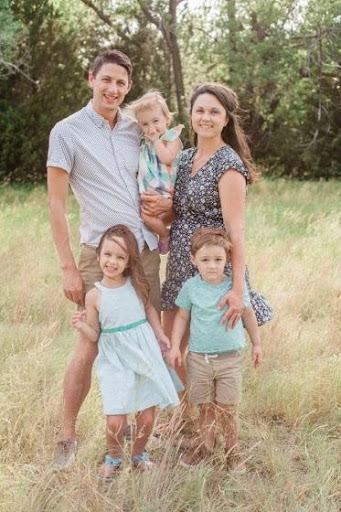 one of its shining stars. And PastorServe lost a dear friend.
At PastorServe, we openly acknowledge our need for ministry partners. While we are commonly described as 'best in class' in a number of particular areas of ministry, there are numerous competencies where we sit at the feet of other gifted leaders as learners. One such leader has been Thomas Stanley, the Faith Initiative Director of the Kansas Leadership Center (KLC) in Wichita KS. Over the past four years, nine PastorServe staff received training at the KLC. As one who has been privileged to be a recipient of that training, I can tell you that what is being offered in Wichita is world class, far exceeding any leadership training that I have ever experienced.
PastorServe has been a part of the KLC training because of Thomas Stanley, a gifted young leader. I was introduced to Thomas in 2014. Soon after, he offered PastorServe an initial grant of $25,000 to apply towards leadership training for our team. Many additional grants would soon follow. And the rest is history. What we have collectively learned at KLC has fundamentally changed the way we lead at PastorServe.
On September 28, Thomas ran a 50K ultra-marathon in southeast Kansas. As he approached the finish line, Thomas was struck by a lightning bolt and killed. He was thirty-three years old. He is survived by his wife Ashley and three precious young children.
At PastorServe, we stress the need for pastors to have a champion. Every pastor needs someone cheering for them, fighting for them, caring for them and ministering to them. Thomas was a PastorServe champion. He loved our team and went to great lengths to make us better at what we do to serve the Kingdom of God.
Thomas' goal was to make Kansas better by helping Kansans become better leaders. He believed in fostering civic leadership for the greater good of all. His work at KLC was more than just a job; he was full of love for co-workers and everyone who passed through the KLC doors. Speaking as one who has worked alongside thousands of leaders, I regard Thomas as one of the most gifted young leaders I have ever met. It wasn't a stretch to see Thomas one day running for a Senate seat in Kansas.
Thomas was a prankster, as many at KLC will attest. Thomas once selected himself in a Secret Santa drawing at KLC. He kept his secret, leaving hilarious gifts on his desk that he'd purchased for himself and complaining to staff about the horrible presents he was receiving from "my Secret Santa."
Above all, Thomas loved Jesus, his wife Ashley and his children. Thomas and I had many deep conversations about theology and the local church. He constantly was asking how he and KLC could more effectively serve the local church. Thomas radiated a gentle and tender encouragement to all who were privileged to connect with him. I last saw Thomas on July 24. I drove to Wichita to speak at a KLC event and then stayed afterwards to have dinner with Thomas. I walked away from that dinner encouraged, hopeful and thankful to God that he would raise up a leader only thirty-three years old to play such a significant role in my life, and the lives of so many.
Thank you Thomas for championing what we do every day at PastorServe. Thank you for believing in our mission to Strengthen the Church by Serving Pastors. You will be missed dear brother.
For Christ and His Kingdom,
Jimmy Dodd, Founder and CEO
Strengthen Your Church
Strengthening your church, for us, begins by serving you, the pastor!