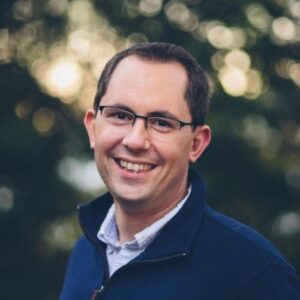 Affiliate Staff - South Florida Region
Eddie joined the PastorServe staff in the spring of 2020 after years of partnership through Church United where Eddie currently serves as the Executive Director.  Church United is a multi-denominational movement that seeks to unify the Church for the sake of mission operating under NCF South Florida.
Eddie firmly believes the Church is the hope of the world and has worked toward that end throughout his entire career. Prior to his time at NCF, Eddie served in executive level leadership and pastoral staff in both local Church and para-church ministries. He has helped lead RENEW South Florida, a local church planting and leadership development organization, and has served as Vice President of Community Engagement for HOPE South Florida.  Eddie is a sought-after consultant on church-based community development and social mobilization and views his life calling to help activate the people of God in South Florida.
His greatest joy is being married to the love of his life and high-school sweetheart Sara and being dad to three daughters, Anna, Oliva, Rebecca and son, Nathan. Eddie holds a B.S. in Theology from Moody Bible Institute, an M.A. in Counseling Psychology from Trinity International University, and an M.B.A from Corban University's Hoff School of Business with an emphasis on the integration of faith and work.