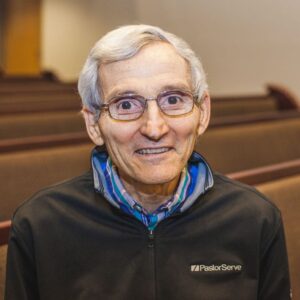 Gary has spent his entire career in the financial services business. He graduated from the University of Kansas with a Degree in Business, and has an MBA from the University of Missouri-Kansas City.
Gary has served as an Elder and Missions Team leader in his church. His passion is serving Christian workers and prayer. He is active in PrayKC and other intercessory groups.
Gary has been involved with PastorServe since its inception through prayer for the staff and its work with churches and pastors. He is a valued member of the PastorServe team. Gary resides in Overland Park, Kansas.