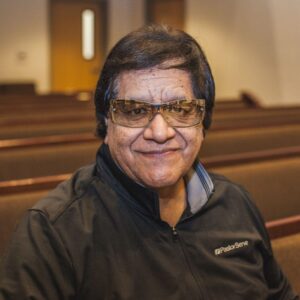 Director of Hispanic Ministries – Midwest Region
Rev. Moreno is a graduate of the Universidad de Nuevo and the Wesleyan Methodist Seminary both of Monterrey, México; and the Spanish American Seminary in Bethany, OK.
He is ordained in the Nazarene Church in America and has planted, organized and led Hispanic congregations. Rev. Moreno's primary gifts are teaching, preaching, discipleship, and counseling.
He is well known in the Kansas City Hispanic community, having hosted a weekly one hour radio program targeting church leaders on Spanish radio. Roberto and his wife, Theresa, live in Raytown, MO.