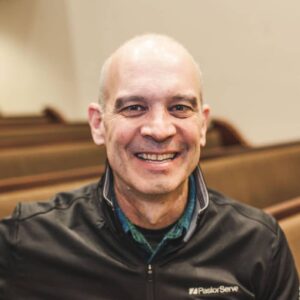 Chief Ministry Officer, Regional Executive Director -Rocky Mountain Region
Prior to joining the PastorServe team Wade was the Sr. Director of Pastoral Ministries at Focus on the Family in CO. He met with pastors across the nation to help facilitate spiritual restoration and renewal in their personal and professional lives.
Wade served in the U.S. Air Force, then earned his Master of Divinity from Southeastern Baptist Theological Seminary and his Bachelor of Science in Organizational Management from Colorado Christian University. He's been a church planter, associate pastor, and teaching pastor in the mega-church environment. Wade and wife, Deb, live in Colorado Springs, CO, and are the parents of a daughter and a son.